That image above is from the occult bookstore scene in Joe Dante's 1981 werewolf masterpiece
The Howling
. I can hear you snickering at my belief in the existence of a "werewolf masterpiece." In response, I'd like to urge you to see more movies and to change your damn attitude.
The Howling
resides in my personal top ten horror films list, sometimes even inching into the top five. It's a horror movie for fans who know their horror. Scary, smart, sly, funny, terrifying. It's got it all.
Speaking of movies with bookstores in them, let's talk about some books, shall we?
Currently reading
Opening Wednesday at a Drive-In or Theater Near You,
by Charles Taylor.
The Howling
isn't covered in this book, falling just outside its parameters of films from the 1970s. I'm guessing though that it's the sort of intelligent genre flick that Taylor would appreciate, though. His book posits that the '70s were the last Golden Age of Cinema. Nothing earth shattering there; most of us who take film seriously would agree. But then he focuses not on the critically lauded films of the era (
Taxi Driver, The Godfather, Jaws,
etc.), but on the lesser-known B-movies and genre fare that you could often catch at your local drive-in or at the rundown theater in the ugly part of town. I haven't see many of the films he covers in the book, but as a genre film addict I certainly want to now. Films like
The Eyes of Laura Mars
and
Bring Me the Head of Alfredo Garcia
have already been added to my watch list.
His chapter on Pam Grier is fascinating. He correctly notes that while Grier wasn't afforded the opportunities that other (white) actresses were given, she still managed to be a star. That she rarely worked in great pictures is a shame. Thankfully, and Taylor discusses this too, she did eventually headline a film that was more than worthy of her talents with
Jackie Brown
, Tarantino's love letter to Grier and everything she stood for in '70s films like
Coffey
and
Foxy Brown
. This only reinforced what I've long thought—
Jackie Brown
is Tarantino's most mature and affecting film. It's also his best. Thanks in large part to Grier's standout performance.
Taylor uses an analogy about two other actresses, Michelle Pfeiffer and Meryl Streep, to make his point that Grier was not only a star but also a wonderful actress. Here's the passage; it beautifully sums up my feelings exactly on both actresses:
Michelle Pfeiffer was a star from the moment she descended in that glass elevator in Scarface—although the automatic prejudice that assumes beautiful people can't act means it took a while for people to see she was also an actress. Meryl Streep—always too busy being the straight-A student, nailing an accent the way the class grind nails a test - has never managed it. (Asked for her opinion of Streep's acting, Katharine Hepburn said, "Click, click, click.")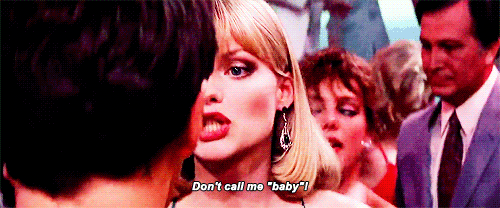 Now for the eerie part. Just a couple of days before I read this book, on Facebook I declared Michelle Pfeiffer the best actress of my lifetime. Not only that, but I added, "You can keep Streep. I'll take Pfeiffer every time." This led to a series of amicable arguments with friends in the comments. I was dogged in my defense of my choice of Pfeiffer. So when I read this, in the midst of an appreciation of Pam Grier's awesomeness, my jaw dropped.
This is almost exactly what I had just written.
Vindication! A film critic agrees me!
Kidding aside, it's this sort of insight that hooked me from the first page. Taylor's not afraid to run counter to critical opinion. He writes thoughtfully about films and explicates ideas that other critics aren't even considering in their writing. For film nerds, this is a must read.
Under the Volcano,
by Malcolm Lowry. This one's been a grind so far. I knew what I was getting into, a towering piece of twentieth-century literature firmly ensconced in the cannon, one that's beautifully, and evocatively written, but one that's also elliptical and abstruse as hell. I'm nearing the halfway point, and this fractured narrative of an alcoholic drinking his way through Mexico in the late 1930s is definitely challenging my head, which is already taxed daily by kids, work, life. I want to see it through to the end, though. Some of Lowry's gloriously halting sentences, overstuffed as they are with commas, are positively sublime. The kind of writing you want to quote at parties. In fact, I'll close this party with one such line:
"And this is how I sometimes think of myself, as a great explorer who has discovered some extraordinary land from which he can never return to give his knowledge to the world: but the name of this land is hell."