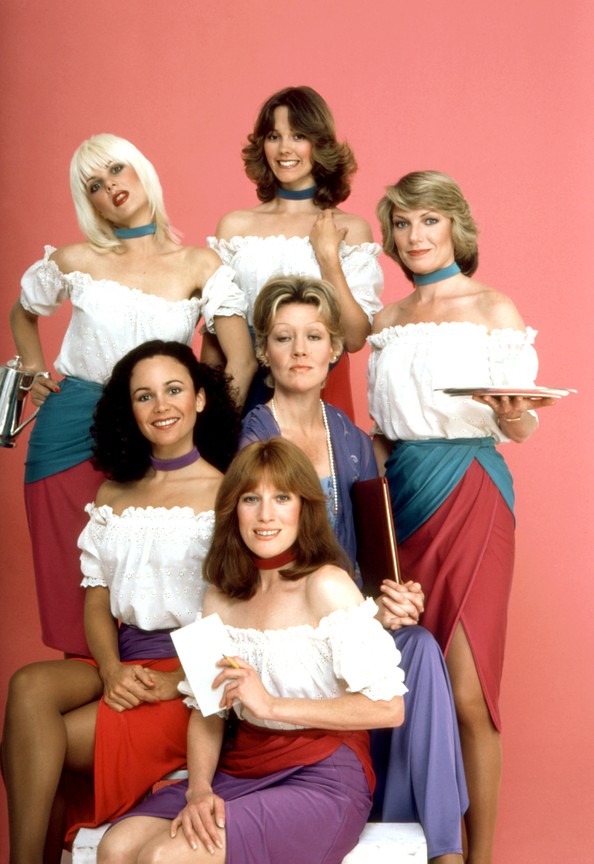 Looking back at the pop culture mainstays of this Gen-Xer's gloriously misspent youth.
When a friend tweeted recently that the first season of the criminally underrated 1980 sitcom
It's a Living,
about waitresses at the Above the Top restaurant located atop a swanky Los Angeles hotel, had appeared on Amazon Prime, I literally shouted out loud with joy. Then I spent the rest of the work day eagerly anticipating binging it later that night.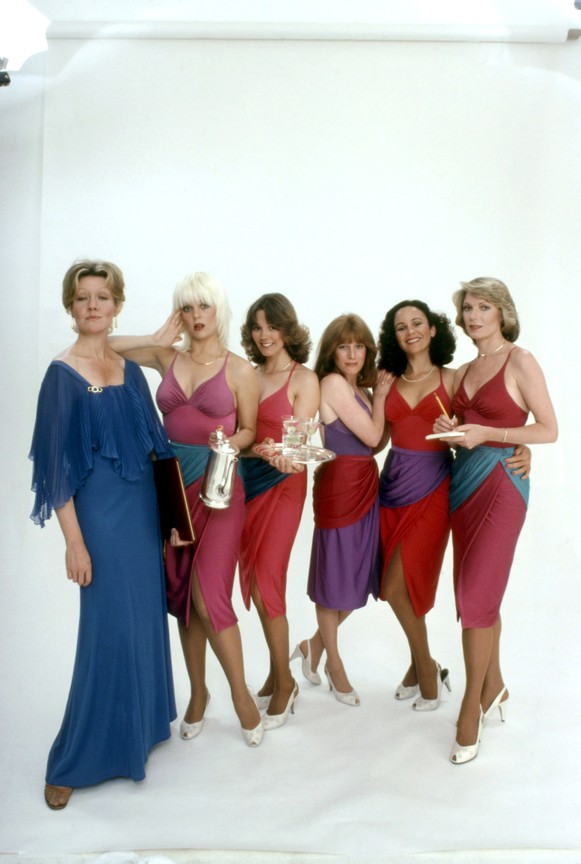 Now, I hadn't seen the show since the 1980s, probably in reruns and when it was in its syndicated run (and retitled as
Making a Living
). The series debuted in 1980, when I was in kindergarten, and it's entirely possible I watched it as it aired because, as I keep coming back to in this series, we Gen Xers were practically raised by the plethora of excellent pop culture of an era that coincided with the true golden age of the television sitcom.
It's a Living
will likely never be considered among the greats, but it was much better than people ever gave it credit for being, and I for one had fond, if somewhat vague, memories of absolutely loving it as a kid. So, when I settled in to watch, it felt like a lot visiting with an old friend, only I was discovering new and exciting reasons to love that friend even more than I had back in the day.
The thirteen episodes of the first season explore a series of themes, like motherhood, gender and class inequality, friendships, sexual harassment, and so many more. All of these are filtered through the show's primary recurring theme, which centers around a large cast of working women trying to survive and thrive in a world that won't cut them many breaks.
What a wonderful cast the producers assembled for that first season! Susan Sullivan as Lois brings a regal aura to the dining floor at Above the Top. Statuesque, glamorous and beautiful—Dlisted clearly agrees, having once bestowed her with the honor(?) of
Hot Slut of the Day
! (yikes)—Sullivan's married mom of two Lois is also the practical and intelligent den mother of the team of waitresses. New Wave style platinum blonde bombshell Ann Jillian as the saucy and sassy vixen Cassie positively smolders every time she's onscreen. Jillian's sarcasm meter is dialed up to Bea Arthur levels, and she's absolutely fabulous in the role. Barrie Youngfellow as Jan is a frazzled and funny single mom juggling career, school, and parenthood. The rest of the cast is rounded out by Gail Edwards as the sweet and luminous Dot, Wendy Schaal as naive country bumpkin Vicki, and Paul Kreppel as the lounge singer/piano player Sonny, who seems to have taken both hairstyle and sexual harassment tips from the Larry over on
Three's Company
. Let's not forget Broadway legend Marian Mercer as Nancy, the hard-line supervisor who's actually a softy at heart.
When the waitresses kibitz in the back room, as they do early and often in most episodes, you really do believe these are coworkers who have grown to care for and count on each other as valuable friends. And this largely because of good writing and the fact that the actresses have real, palpable chemistry.
It's a Living
is much funnier than you remember.
One of the most fun aspects of revisiting the show after, jeez, thirty-five years or more (am I
that
old??) is reveling in all of the era's fashion and style. The nostalgia factor is immense! It's
so
1980 you can feel the New Wave style bristling through your television screen and straight into your retro-loving heart. Just look at the waitresses's outfits: way-off-the-shoulder tops, tight skirts with extremely high slits, ankle-strap high heels, and the hair, my god the hair! From Jillian's platinum Blondie sexbomb cut to Sullivan's feathered majesty, and from Edwards' luscious corkscrew curls to Kreppel's helmet-haired 'fro, it's a gloriously coiffured trip back in time.
I didn't even get to the absurdly catchy theme song from George Tipton and Leslie Bricusse! You'll be walking around at work for days blurting out lines as theatrically as the singer, "Life is not the French Riviera! Believe me, life's not a charity ball!" Total earworm.
After
It's a Living
popped up on Amazon Prime recently, I tweeted and posted the hell out of the news almost instantly. Soon enough, a half dozen or more of my friends and I were binge watching and posting our thoughts, in real time, over the span of a couple days. It was, quite frankly, one of the most inspiring moments of 2020 so far. A bunch of thirty- and forty-something geeks losing their aging minds over a second-tier sitcom they watched as kids and hadn't thought much about since. What can possibly top that? Nothing. Nothing can top that. Hell, I'm already planning to go back and watch the episodes all over again. That's because season one of
It's a Living
is a lost treasure, a shining gold nugget worth rediscovering. Enjoy.