Let's face facts: I've fallen behind on my Michelle Pfeiffer performance reviews. Life stuff has gotten in the way, plus I've been spending much of time writing four different chapters for inclusion in three forthcoming books (fingers crossed!), and on various other writing commitments.
Excuses, excuses, man! I know, just shut up and get back to La Pfeiffer, right? I hear you, I really do. So, while I'm working on some future reviews (
Stardust
and
Tequila Sunrise
are tops on my list of films left to get to), here's an easy breezy Pfeiffer puff piece to hold us all over for a bit.
And what's easier or breezier than Baby Pfeiffer, amirite? Everyone knows I have a serious weakness for that very early career sun-kissed California goddess, during the late 1970s through about 1982 or 1983, right before
she went nuclear
with
Scarface
.
I've posted about Baby Pfeiffer before
, in fact, but why not do it again? What's stopping me?? Nothing! Because there's always something about seeing a star on the rise that's always exciting, and inspiring. So, here are a few jaw-dropping shots of La Pfeiffer during that delightful phase of her early career that my pfans pfriends and I like to call "The Baby Pfeiffer Years." This puff piece of a post goes out my fellow Baby Pfeiffer pfanatics, Stacy and Kelda. When life is exhausting or overwhelming, we've been known to cheer each other up by sending Baby Pfeiffer pics back and forth, because that's what good pfriends do!
An early television gig, guest starring on CHiPs and looking exquisitely California.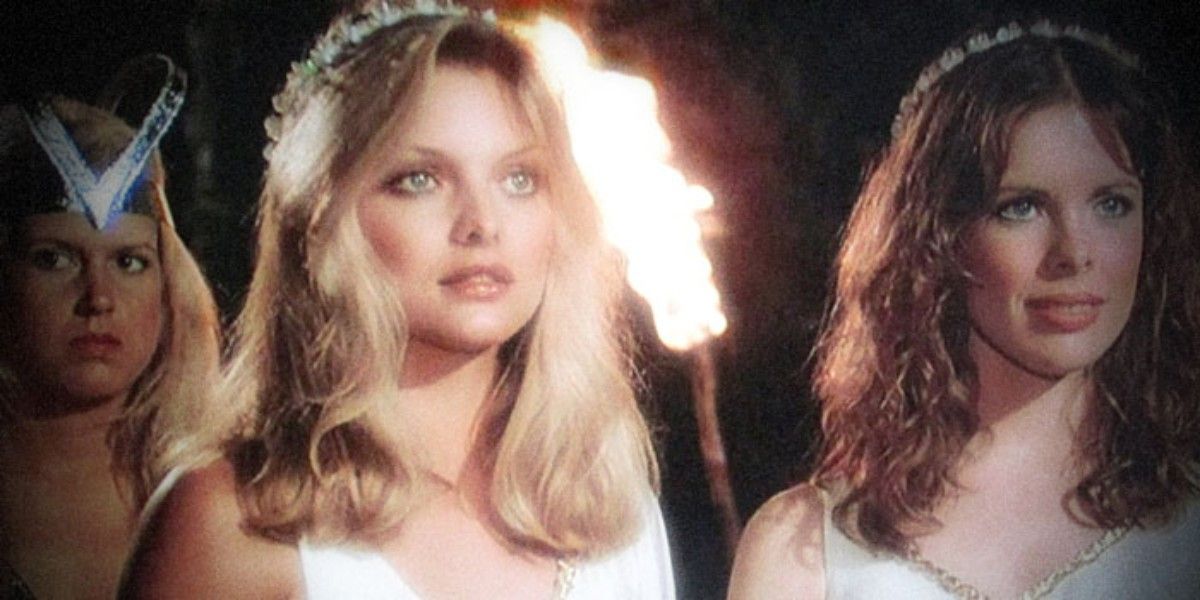 Another early television appearance, on Fantasy Island. Absolutely ethereal beauty, in full effect.
Making another Fantasy Island appearance, this time alongside Ralph Mouth himself, Donnie Most.
"Young, fresh, and fond of the outdoors."
Glamour!
A radiant smile that could make you believe anything's possible in this life.
Blonde bombshell.
In an outfit for the ages, in The Hollywood Knights. Hot pants, indeed.
She positively glides through this film, like a superior being from another place and time, far too good for Tubby's burger joint.
Chilling on the set of Grease 2.
Stephanie Zinone will always be one of her most iconic performances. Best Pink Lady ever.
Love that Zinone swagger.
Totally dreamy.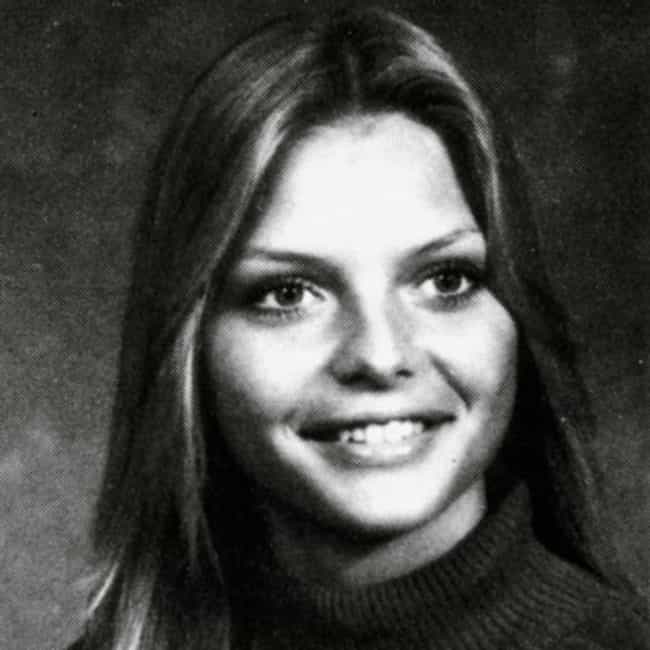 Now that's Baby Pfeiffer!
Those trademark Pfeiffer baby blues are positively hypnotic.